Shopping Basket
Your Basket is Empty
There was an error with PayPal
Click here to try again
Thank you for your business!
You should receive an order confirmation from Paypal shortly.
Exit Shopping Basket
Dwint Family Health Care NP, PLLC
1665 Bedford Avenue, STE 2 111-56 76th Dr. STE, STE UL1
Broo​klyn, NY 11225 Forest Hills, NY 11375
Concierge Health & Wellness Provider
| | |
| --- | --- |
| Posted on 3 July, 2015 at 3:05 | |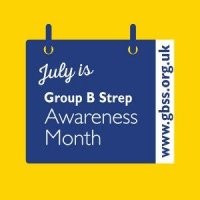 Do You Know What is group B streptococcus?
Group B strep (GBS) is a kind of bacteria that many people harbor in their intestinal tracts. The bacteria may also inhabit (or "colonize") your vagina as well, and be passed on to your baby during labor and birth.
While GBS is generally harmless in healthy adults, it may cause stillbirth and serious infections in babies. Getting screened for GBS late in pregnancy – and receiving antibiotic treatment during labor if you're a carrier –  greatly reduces your baby's risk of becoming infected. .
What Does Being a GBS Carrier Mean?
Being a carrier for GBS bacteria does not mean you have an infection. It only means you have these bacteria in your body. You would not feel sick or have any symptoms. These bacteria are usually not harmful to you—only to your baby during childbirth or soon after being born.
Carrying GBS bacteria also does not mean that you are not clean, and it does not mean that you have a sexually transmitted disease. The bacteria are not spread from food, sex, water, or anything that you might have come into contact with. These bacteria can come and go naturally in the body. 
The group B strep test is done during pregnancy to identify women who carry this common bacterium.
What are the consequences of early-onset GBS disease?
Early-onset GBS disease can causesepsis (an infection in the blood),pneumonia, and, less frequently, meningitis. Some of these babies, particularly thosewith meningitis, will have long-term health problems such as:
 hearing or vision loss
 cerebral palsy, or developmental disabilities
 and about 5 percent won't survive. 

If you're pregnant, your health care provider will likely recommend a group B strep test during the third trimester. Because you can test positive at certain times and negative at other times, you'll need to repeat the group B strep test each time you're pregnant.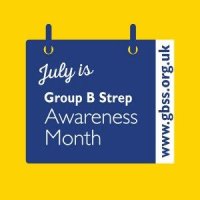 Categories: Condition, Diseases
/